Röchling at the locations Allingåbro/Denmark and Liepāja/Latvia
The Röchling Industrial division offers a large selection of thermoplastics and composites for technical applications. We supply our products in the form of semi-finished products such as sheets, round rods, tubes, profiles and finished castings right through to precision-machined parts.
Machined components made of thermoplastic and composites
At Röchling Meta-Plast, located in Allingåbro/Denmark and Liepāja/Latvia, we are specialized within the Industrial division in the machining of high-quality CNC turning and milling components made of thermoplastics and composites. Every year we manufacture several thousand components in small series and large series on our modern CNC machining centers. With this experience, we know exactly what is possible in the CNC machining of plastics.
Our great strength at Röchling Meta-Plast is the fast planning and machining of high-quality components. We connect an experienced team with flat hierarchies. In this way, we can quickly machine precise components for you that exactly match your application. No matter if complex geometries, tight tolerances or a high surface quality are required.
"For over 25 years, we have been machining high-quality machined components according to customer drawings at Röchling Meta-Plast. The majority of our employees have been part of Röchling for a long time. Each of us brings this many years of experience into our projects every day. Most important for us is the fast and close consultation with our customers. No matter what requirements you have and which material you need: We are happy to accompany you from the selection of materials through the design to the machining of your components. "

Martin Busk Jensen, Managing Director, Röchling Meta-Plast

Construction advice
For our customers, we machine several thousand components each year. With this experience, we know that every component has different requirements regarding geometry, tolerances and surface quality. We are happy to assist you in the planning and design of your components. Our experienced technicians will gladly accompany you from the material selection over the design up to the machining of your component.
Complex geometries + tight tolerances
On our state-of-the-art, high-performance CNC machining centers, we machine turning and milling components in complex geometries and with tight tolerances for you in small series and large series.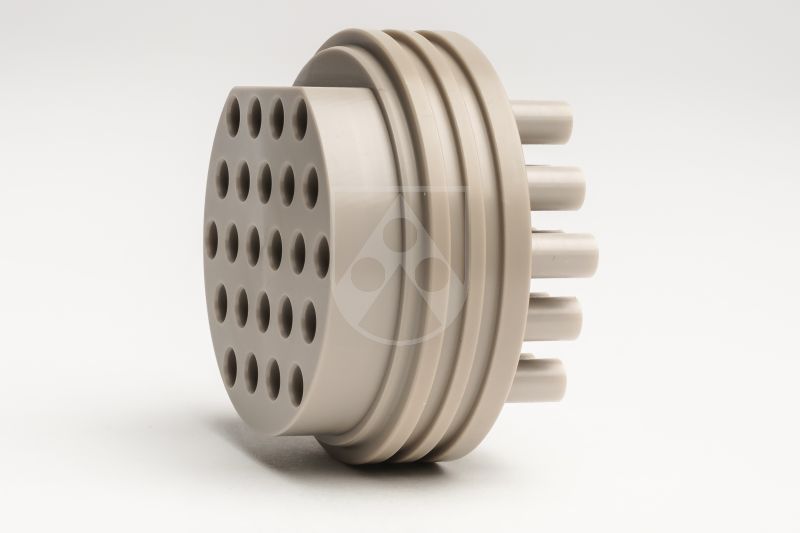 Composite materials – Durostone®
We provide you with an extensive range of fiber-reinforced plastics (GRP plastics, CFRP plastics). Our Durostone® delivery program ranges from panels to threaded rods and machined parts according to customer drawings with short delivery time.
Industries:
The components machined at Röchling Meta Plast A/S are used in industries with a variety of requirements. For example:
Product News Röchling Industrial
News - Röchling Meta-Plast