Plastics for oil-filled transformers
Oil-filled transformers are designed for an operating time in excess of 30 years. There is barely any other machine or system that poses as high requirements to constructors. Manufacturers must plan sizing and design with care. A failure of operations, resulting loss of income and premature, short-term new procurement would be disastrous for operators. For high operating safety, constructors therefore need materials with outstanding properties. We offer plastics specifically suitable for such requirements. They are particularly oil-resilient and have very high dielectrical and mechanical resiliences. They thus contribute to reliability of oil-filled transformers around the world.

Very high operating safety of your transformers
Long service life: High oil resilience, dielectrical and mechanical strength
Low-maintenance
Typical areas ofapplication
Oil-filled power transformers
High-voltage transformers
Distribution transformers
Track transformers
Furnace transformers
---
Construction elements - Lignostone® Transformerwood
Lignostone® Transformerwood® has an excellent reputation in the international transformer industry. The premium material combines outstanding electrical and thermal insulation properties with a very good oil intake, low weight and high resilience. Typical components include pressure rings, platforms, pressing beams, pitch rings, pressure segments and connection elements. More about Lignostone® Transformerwood®
Construction components - Trafoboard®
With Trafoboard® HD-PH, we offer a laminated pressboard for insulation parts in oil-filled high-voltage transformers. Trafoboard® HD-PH connects outstanding electrical and mechanical properties with a high chemical purity. Röchling closely cooperated with the university of Osnabrück in development. Renowned manufacturers rely on insulation parts made of high-quality laminated pressboard. More about Trafoboard® HD-PH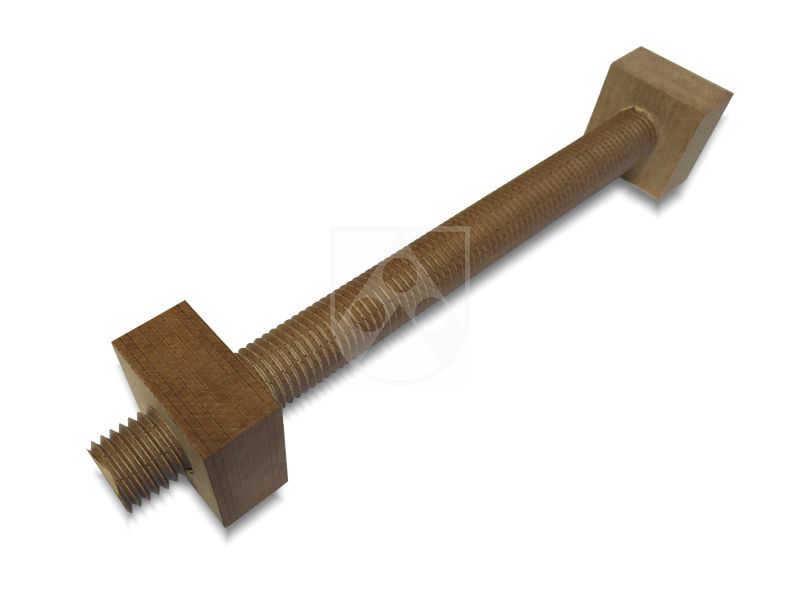 Trafoboard® HD-PH fasteners
For the construction of oil-filled transformers we offer you Trafoboard® HD-PH fasteners made from laminated pressboard with phenolic resin bonding. The unique phenolic resin bonding of Trafoboard® HD-PH offers highest electrical properties and contributes to the increased operational reliability of oil-filled transformers. More information about Trafoboard® HD-PH fasteners
Construction elements - Durostone® (GFRP)
As a glass fibre-reinforced plastic, Durostone® offers extremely high resilience and best electrical, thermal and chemical properties. It is thus particularly suitable for the demanding usage conditions in transformers. Typical parts are shield rings, shield end rings (figure), pressure rings and connection elements. More about Durostone®
Durostone® lead-through boards
Durostone® lead-through boards are a technical and economical alternative to aluminium and hard paper boards in the industrial furnace transformer industry. Their main function is the electrical insulation of the copper conductors and sealing the entire surface. Sheets of the glass fibre-reinforced plastic Durostone® stand out by excellent electrical insulation properties and high temperature stability in combination with high mechanical fastnesses. More information about Durostone®
The performance and reliability of materials for oil filled transformers are influenced by a variety of factors. These criteria need to be considered in order to make the right choice. Examples:
Usage temperature
Mechanical stress
Electrical stress
Contact with oil
Construction conditions, dimensions and tolerances
We are happy to advise you on the selection of suitable materials for your particular application. Just use our contact form at the bottom of the page and write to us.
---