Plastics for the beverage industry
Tough and efficient machines are essential in the beverage industry especially. Across the world numberless of bottles leave the "assembly line" every year. Bottling plants must be reliable even in the face of high filling amounts in a short space of time. The machine components must not cause any damage to bottles or labels, however. We offer plastics with excellent slide properties and high wear resistance specifically for these requirements. By helping to protect your conveying and bottling plants, they improve both cost-effectiveness and service life.


Good slide friction helps improve the cost-effectiveness of your production processes
Reduced energy demand
Slip-stick effects are avoided
Bottles are conveyed gently
Noise reduction
High process stability
Typical areas of application
Beverage bottling equipment
Conveyor systems
---
Slide elements for beverage bottling plants
Our LubX® product range offers heavy-duty sliding materials specifically developed for conveyor technology. Thanks to its outstanding slide properties, conveyor systems equipped with LubX®, such as those in beverage bottling plants, need less energy, slip-stick effects are avoided and the stability of the conveyor processes is improved. Depending on the application we recommend LubX® CV, LubX® C, LubX® S or LubX® Ast black.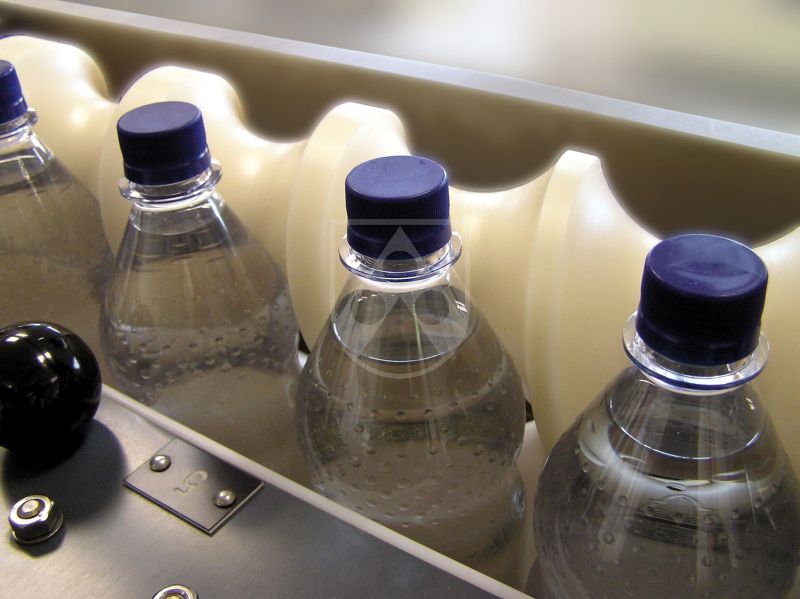 Conveying screws made of Polystone® M soft that are machined on our modern CNC installations offer good slide properties for soft slide partners, while their particularly low coefficient of slide friction means they are gentle on PET bottles during your conveying process. More information about Polystone® M soft

The performance and service life of materials used for the construction of plants in the beverage industry are influenced by many different factors. These criteria need to be considered in order to make the right choice. Examples:
Use at high and low temperatures
Mechanical loading
Contact with detergents and disinfectants
Design requirements
Dimensions and tolerances
We are happy to advise you on the selection of suitable materials for your particular application. Just use our contact form at the bottom of the page and write to us.